Ar Treatment with double neutralizing action. UV BUSTER doesn't work in the same way on two surface of the lens. It reflects UV rays on the external surface of the lens, warranty the transmission of the light, giving a clear vision without any annoying reflection and neutralizes, instead the reflections of UV rays, in the inner surface of the lens, preventing the absorption by the eye.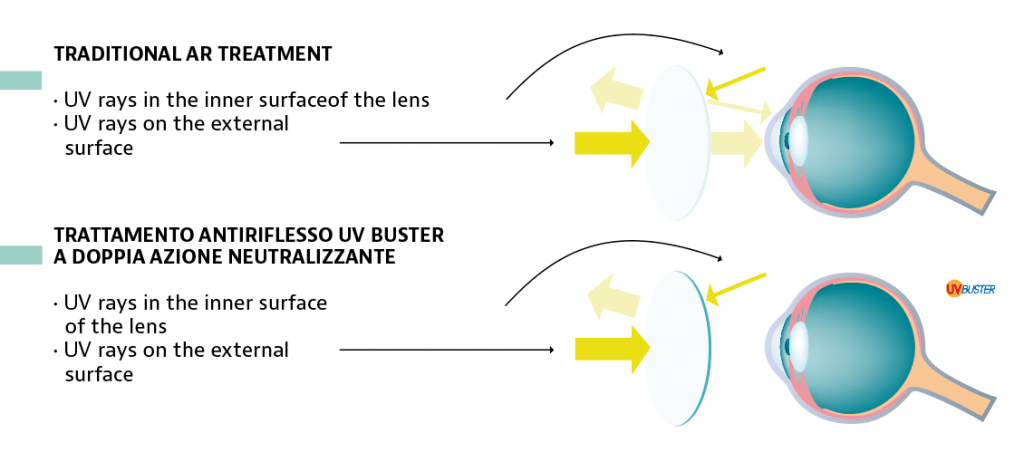 UV BUSTER blocks 100% of direct frontal radiation and the 98% of those would be reflected from inner surface of the lens, filtering the light to allow a good vision.
Thanks to the special double treatment, it reduces the indirect UV reflection in the back side of the lens, ensuring maximum protection and maximum visual clarity.